Artist:
aku_rin
Title: Every year
Rating: G
Pairing: None
Character/s: Merlin
Media: Watercolor Pencils
Warnings: None
Prompt: #51 - Anniversary
Artist's Notes:
Every year on that day Merlin goes back to the shore to remember and see if his wait has come to an end.
Gladiolus symbolizes strength of character, faithfulness and honor. The Gladiolus flower signifies remembrance. (Taken from here)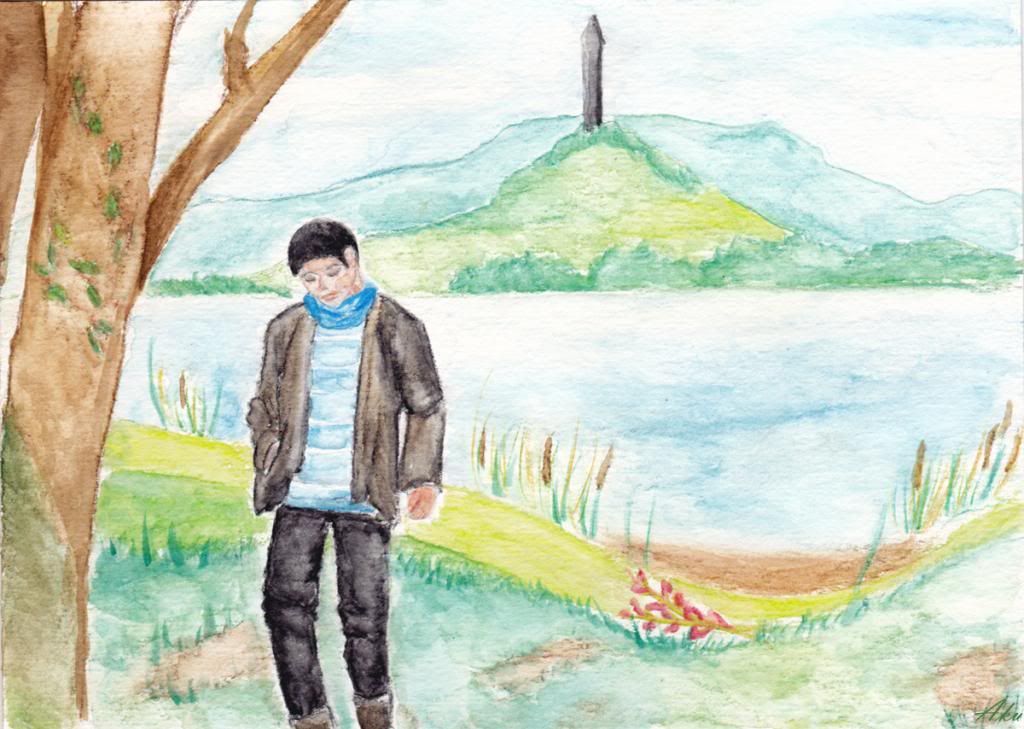 I made it just in time! First entry, first try, so-so result (technical problems aside). I wished this wasn't Easter weekend, but I wanted to draw this so much!