Title:Recipient:
gilli_ann
Artist:
aku_rin
Rating:
G
Pairing:
Arthur/Merlin
Media:
Watercolour and ink on rough paper
Warnings:
None
Artist's Notes:
Happy holidays sweetheart!!! I hope I didn't go too much off-track from what you wanted.
Super thank you goes to our dear mods! Happy holidays dears!
Disclaimer:
Merlin is owned by the BBC and Shine. No copyright infringement is intended and no profit is being made. Don't send us to the dungeons.
Merlin and Arthur get caught in the middle of a snowstorm. Luckily Aithusa is there to help them keep warm. :)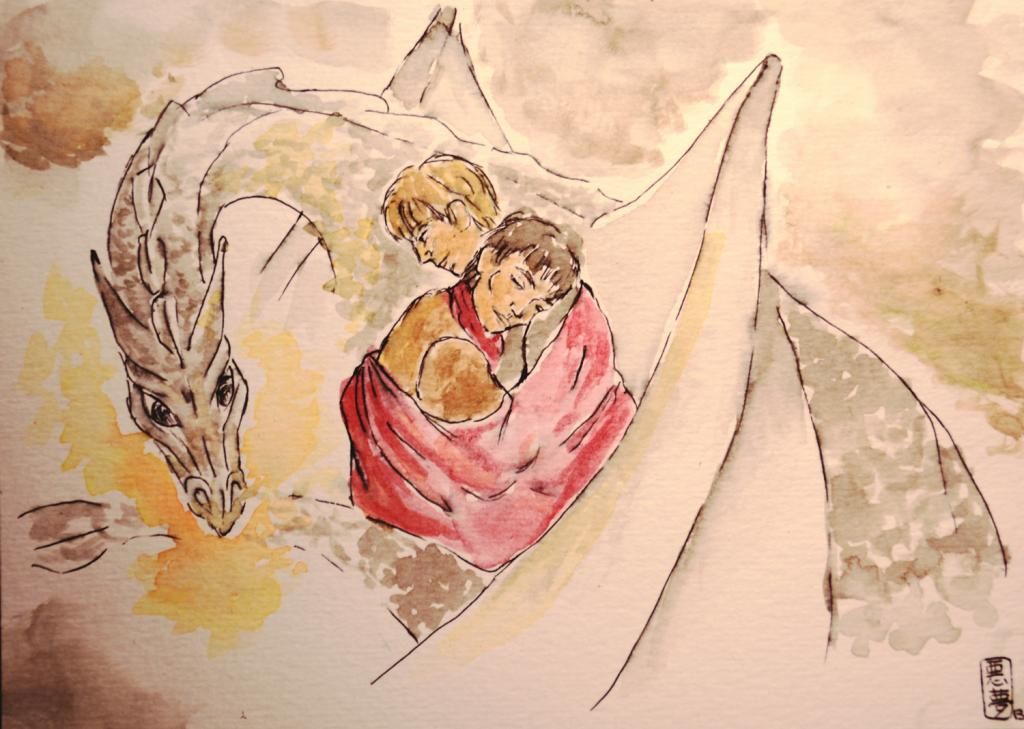 Also on
AO3
!